A reliable and versatile translator who can help you find comprehensive and in-depth solutions for your multilingual communication needs.
I am Francesca Sophie Giona, born in 1989 in Genova, traveller by vocation, passionate since my bilingual childhood about the concept of translation as a tool to connect universes, make cultures more accessible and create new bridges.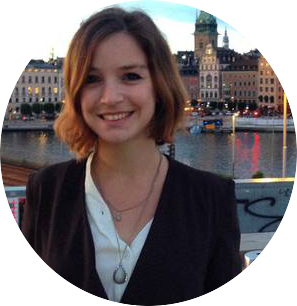 Growing up in a bilingual environment, after my classical high school diploma I get my degree from the University of Genova with a specialization in Scandinavian languages and French; my dissertation revolves around the translation of a short story by the great Swedish author Karin Boye.
I never stop studying and after my degree I devote my time to postgraduate courses in legal translation, business management, international law, copywriting. The combination of these interests, in addition to a few hands-on work experiences in the legal field and in marketing/communication, makes me a well-rounded and open-minded translator, with thorough knowledge of my fields of work.
Since 2013 I've been working as a freelance translator with direct clients and in collaboration with a number of translation agencies in Italy and in Scandinavia. I'm always searching for new projects that my contribution can help reach higher objectives.